Jobs
Current Job Listings 1 Total Job(s).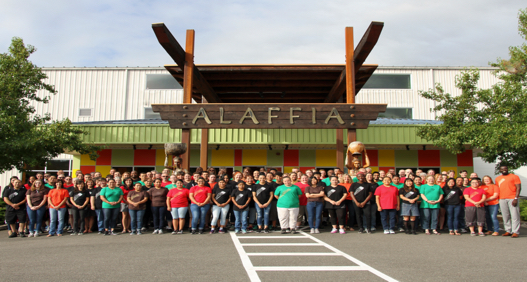 Woezlo (way-zo) or Welcome to Alaffia's Careers Page!
At Alaffia, we believe we have a moral obligation to empower the lives of those born into circumstances less fortunate than our own. We understand truly eradicating poverty, gender inequality or environmental collapse requires cooperation and action by all levels of society - individuals, governments, organizations of every scope and scale. However, until this occurs, we have pledged our lives to do what we can by helping communities in West Africa sustain themselves through the fair trade of their indigenous resources. The more each of us can do, the closer we are to everyone working together.
Alaffia emphasizes sustainable development in the fight to alleviate global poverty and promote gender equality. In addition to embracing the principles of fair trade, a portion of Alaffia sales are returned to West Africa to fund our community empowerment projects.
Alaffia means "a state of peace, health, and well-being," and that is what you will find if you choose to be a part of our family. We offer a warm, fun environment comprised of dedicated individuals, who feel strongly about giving back to the world.
Thank you for taking the time to check out our featured jobs below. Alaffia!
Executive Assistant
Olympia, WA, USA
08-Mar-2019
Full Time